These group cards will help your guided reading group share the roles associated with reciprocal teaching. The cards are an aid to model the four basic strategies for understandning any text.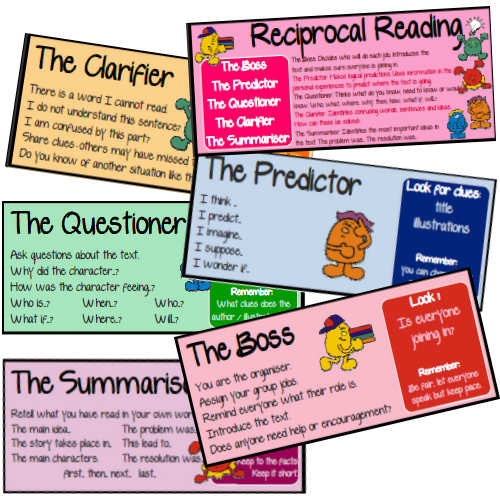 Each card can be laminated and used as a book mark or to section the page if one paragraph is being used at a time.
Cards include:
The Boss
The Predictor
The Questioner
The Clarifier
The Summariser
The cards act as a reminder to each group member of their role and help formualate responses for the discussion.
Once modelled by the teacher the children will be trained to work within their group unassisted.
Download
reciprocal reading
pdf (right click link and choose
Save Link As
)
Please note the character graphics print much nicer than they are displayed on the screen